Staff Bios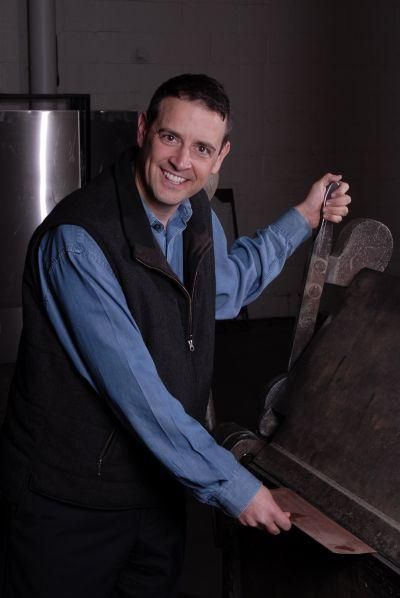 Joe Pennington
President
Joe was raised in a metal shop, swinging on electromagnets and sweeping floors. "As a grandson and son of metalworkers, steel just runs in my blood," he says. Joe is a fellow at Washburn Institute of Technology, where he earned his degree in Drafting and Engineering Technology. Joe was also named a Preventive Controls Qualified Individual by the Food Science Institute at Kansas State University.
He is a member of the Manufacturing Council at the Kansas Chamber, and a recent graduate of Leadership Kansas.
Joe has a daring affinity for motrocycles and stunts, and volunteers as a docent at the Evel Knievel Museum in Topeka. Joe says, "Knievel's stories of perseverance and innovation have inspired me on a personal level, and also helped launch my business to new heights."
This email address is being protected from spambots. You need JavaScript enabled to view it.
Steve Clark
Superintendent
Email: This email address is being protected from spambots. You need JavaScript enabled to view it.
Joining Stevenson as a pre-apprentice in 1986, Steve worked through apprenticeship school, learned alongside our veteran craftsmen and has become the authority on food plant innovation. He appreciates that metal work is the last craft that takes a raw material and creates a finished product that lasts.
While Steve is super in the shop, he has also gained a lot of recognition and awards for his skills on the barbecue grill.
Steve's greatest prides are his activity in church and his grandchildren.
Jason Huston
Project Manager
Email: This email address is being protected from spambots. You need JavaScript enabled to view it.
Jason is a dedicated Project Manager to the delight of an expanding clientele.
"Jason has always kept our product, personnel and equipment safety as his absolute primary concern in all his work. I always expect perfection from Stevenson Company and Jason consistently delivers on this expectation in his work and communication." --Manufacturing Specialist, International Confectionary Company
In his new role, Jason brings a decade of hands-on experience directly to food manufacturers. He lives in Kansas City with his wife, Becky. Together they enjoy traveling and motorcycles (one more than the other).
Stevenson president Joe Pennington said, "Jason stands out among project managers due to his experience, his reputation as a man of integrity, and his demonstrated ability to connect with customers. I am especially impressed with Jason's vision for the success of our food manufacturing partners. Jason understands the critical issues of food safety, allocation of resources, and minimizing downtime inside plants. He is well-equipped to help customers increase consumer confidence and grow their profitability."