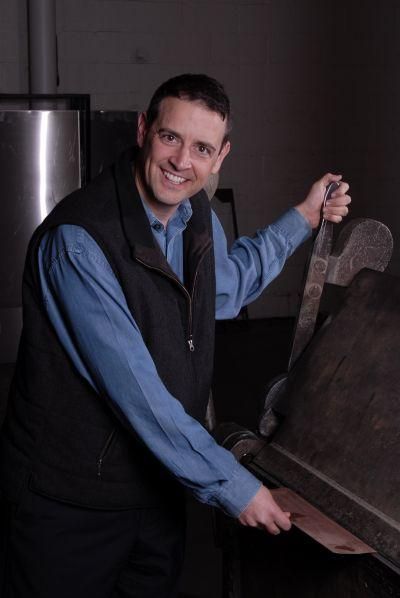 Joe Pennington, President of Stevenson Company, Inc.
Joe was raised in a metal shop, swinging on electromagnets and sweeping floors. "As a grandson and son of metalworkers, steel just runs in my blood," he says. Joe graduated from Washburn Institute of Technology and continues professional education in the trade. He enjoys working among a talented crew of craftsmen and helping customers through personal interaction. Joe has a quirky affinity for all things Evel Knievel, and volunteers as a docent at the recently opened museum dedicated to America's favorite daredevil. Joe says, "Knievel's stories of perseverance and innovation have inspired me on a personal level, and also helped launch Stevenson Company to new heights."
---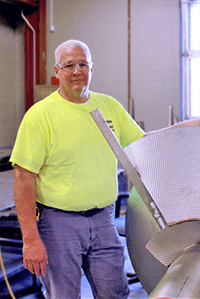 Steve Clark, Superintendent of Stevenson Company, Inc.
Joining Stevenson as a pre-apprentice in 1986, Steve worked through apprenticeship school, learned alongside our veteran craftsmen and has become the authority on food plant innovation. He appreciates that metal work is the last craft that takes a raw material and creates a finished product that lasts. While Steve is super in the shop, he has also gained a lot of recognition and awards for his skills on the barbecue grill. Steve's greatest prides are his activity in church and his little grand-daughter.
Email: This email address is being protected from spambots. You need JavaScript enabled to view it.
---
Mark Shughart, General Foreman of Stevenson Company, Inc.
Mark has worked for Stevenson Company for nine years but has been in the sheet metal industry for many more. While Mark is full of helpful information pertaining to work, he is also full of useless information. Mark will go around saying things like "Did you know that mosquitos can't fly more than 5 miles per hour?" When outside the shop, Mark cruises to different cities on his Harley or spends time with his family and three grand-children.
---
Brittany Kelley, Marketing Director of Stevenson Company, Inc.
Brittany is new to Stevenson Company. She is a local graduate from Washburn University and has a background in Advertising and Marketing. Brittany grew up in the country and after spending some time working in Kansas City, she wanted to return to her roots back home. Don't let her professional appearance fool you, Brittany secretly rebels by wearing colorful mismatching socks. When Brittany isn't plugging away in the office, she is in the field working with her horses.
Email: This email address is being protected from spambots. You need JavaScript enabled to view it.

---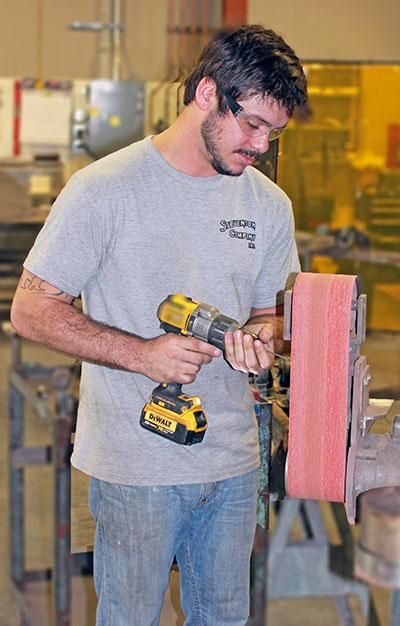 Sawyer Treinen, Journeyman
Sawyer represents the newest and best generation of metalworkers in his family. He recently aced his trade education, a rigorous training program encompassing welding, layout, technology and installation-- all enhanced by five years of hands-on shop experience. Sawyer is happy to report "My family has more than 60 years of membership combined of three generations. I'm proud to continue our legacy, and I'm proud to be union." Sawyer wails on his guitar like a ball peen hammer. He often jams with jazz quartets and can frequently be heard shredding from orchestra pits inside community theaters. When it comes to heavy metal, be it fist pumping or stainless steel, Sawyer is a rock star!